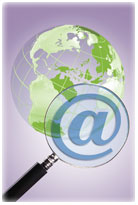 Our focus has always been the needs and priorities of the customer. In order to effectively design databases and websites for our clients, we need to be able to learn the ins and outs of your business in a short amount of time. We pride ourselves on being able to relate to anyone in any type of business, and create solutions that really work for our customers.
The Ideal Client
We work with small and medium-sized businesses, non-profits, unions, individuals, and relatives! Whatever your need, we will help you achieve your goals. And if we aren't the right fit for your particular requirement, we have a network of trusted businesses we can refer you to.
Why Hire IDS?
We offer personalized service and are very good at what we do. If you want to work with a company that really respects you and appreciates your business, please contact us!